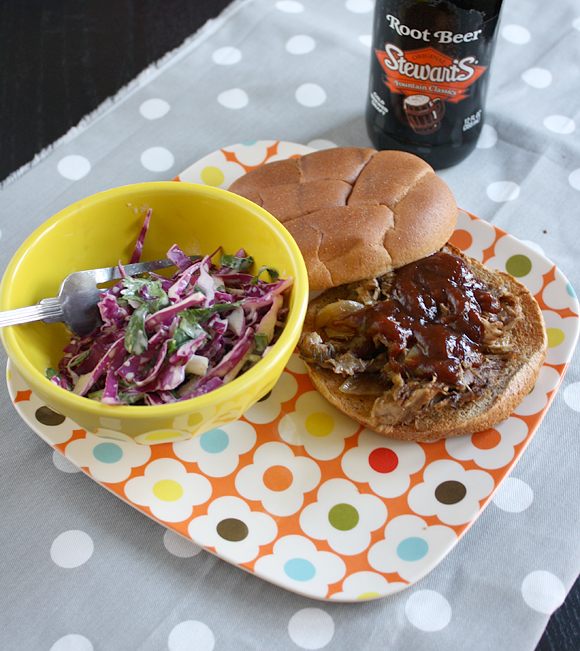 Chris is a big fan of pulled pork sandwiches and orders it whenever we go out so I've been experimenting with slow cooker pork at home. We have a super spicy one that we can make with our eyes closed but we never did find one that we really liked that was milder, specifically mild enough to give to our daughter Aggy. My mission this weekend was to find one that all three of us love and I think I succeeded. The basis for this recipe is a combo of this recipe and this one with a little bit of my personal touch.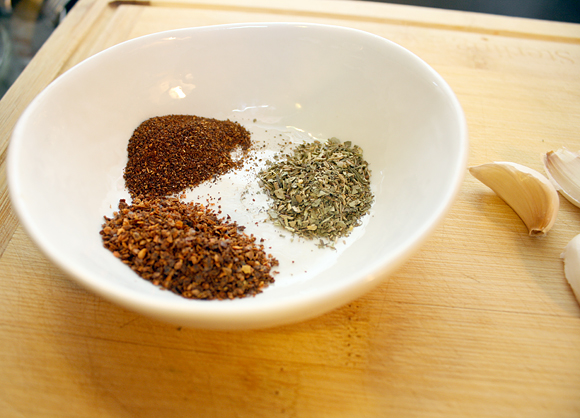 Slow Cooker Pulled Pork
Ingredients
1 teaspoon of ancho chili pepper
1 teaspoon of korean pepper flakes or crushed red pepper flakes
1 teaspoon of oregano
1 cup of cider vinegar
1 cup of water
4 peeled garlic cloves
1/4 cup of molasses
half of a medium yellow onion peeled & roughly chopped
3 pounds of organic pork shoulder
8 soft sandwich rolls
course salt & pepper
Directions
Mix Ancho Chili Pepper, Red Pepper Flakes, Oregano, and salt/pepper.
Place pork in a slow cooker. Rub with spice mixture and put onions on top.
In a medium bowl, combine vinegar, garlic, molasses, and water; pour over pork. Cover and cook on high for about 6 hours until tender and falling apart.
Remove meat from slow cooker and transfer to a large heatproof bowl, save juices; remove fat and bones. Shred meat. Add enough saved cooking juices to keep meat moist;
Serve meat on toasted bun with your favorite barbecue sauce or this quick home made one. Also, don't forget about the Cabbage Slaw!
Cabbage Slaw
Ingredients
1/2 cup of chopped green onions
1/2 cup of chopped cilantro
Half of a medium red cabbage, shredded
2 tablespoon of mayo
2 tablespoon of lime juice
1 tablespoon of light brown sugar
1 tablespoon of dijon mustard
salt & pepper
Directions
Whisk together mayo, lime juice, light brown sugar, dijon mustard and salt & pepper in a medium bowl.
Toss in cabbage, green onions and cilantro and mix.
Serve with Pulled Pork sandwich. Yum!